SDL
SDL offers innovative market-leading translation software to the entire translation supply chain, including freelance translators, language service providers, corporate language departments and academic institutions. SDL is dedicated to supporting and developing translation productivity software and services, such as the industry-renowned SDL Trados Studio, and has supplied over 250,000 product licenses, hundreds of server installations and billions of translated words to the industry. For more information, visit: www.sdltrados.com.

WORDFINDER
WordFinder Unlimited – Spotify for Dictionaries

WordFinder Unlimited is a subscription-based dictionary service with more than 300 dictionaries in 26 languages including IATE – InterActive Terminology for Europe. More dictionaries are added all the time. You subscribe monthly or annually and all dictionaries are included.

When using WordFinder Unlimited, you'll be able to translate more effectively and work more productively with all forms of written documentation. Today, WordFinder is used by more than 500,000 professionals, including many translation agencies and freelance translators all over the world.

The WordFinder Unlimited service includes five applications that you can download to your computer, smartphone and tablet. The dictionaries are also accessible via your web browser. You can search your dictionaries online or offline. The Windows and Mac version works interactively with all CAT tools.

For more information go to www.wordfinder.com.


SPRÅKSERVICE
Språkservice – where communication is the key

We offer interpreting and translation services in more than 200 languages and for all situations.

Thanks to our network of professional translators and interpreters we are able to provide 24/7 services to our clients in Sweden and abroad. We are a Malmö-based LSP owned by authorized translators and interpreters with a natural passion for languages.

Whether you work in a public or private sector, we can help you communicate with your clients, conference participants or patients alike. At Språkservice we match the language, competency and technical solution to suit your specific needs.

TELETECH
Total supplier of AV, interpretation equipment & technical project management
Teletech has more than 30 years of experience as a total supplier of audio-visual equip­ment, interpretation equipment and technical project management for meetings, conferences and events. We can help you, whether you just need a small amount of equipment or a complete solution for a large conference.

Technical project management
Our technical project managers and technicians are used to creating customized av-solutions for each assignment. We work closely with the client on project meetings, site inspections and through daily contact.

Complete equipment solutions
We can cover all your equipment needs for small or large projects, whether they are for complete audio-visual solutions, BOSCH interpretation equipment or a combination of the two. Teletech is a certified Bosch Security Systems Dealer and co-founder of Congress Rental Network, ensuring the same high standard, no matter where in the world you plan your conference.

To learn more about our services contact us on +45 4492 9800 or visit our website at www.teletech.dk

THE BUGLI COMPANY
The Bugli Company has been serving the communication needs of the Swedish market since 1964 and offers professional translation services from Swedish to English and vice versa.

In addition, Bugli provides translations in many other language combinations and cooperates with partners and freelancers, who are often authorized translators.

Bugli has become one of the most experienced and respected translation specialists in Sweden. We focus primarily on annual reports, interim reports, press releases and other IR-related material. We also translate a wide variety of business and legal texts. Our specializations include finance, technology, law, and the construction and manufacturing industries.

Our clients are mainly medium-sized to large listed companies in need of custom translations and industry-specific texts of exceptionally high quality. Bugli also works closely and directly with IR and corporate communications departments, and some of the largest production agencies in the country. Both clients and agencies alike value our superior quality, efficiency, accuracy, service-minded approach, attention to detail and punctual delivery.

Bugli has a team of professional native-speaker translators who work in-house at its office in Stockholm, including eight translators authorized by Kammarkollegiet, each with their own fields of specialization. We are always looking for new translators and welcome spontaneous applications.


SEMANTIX
Semantix is the leading supplier of language services in the Nordic region (ranked 14 globally). We provide translation, language training and interpreting. We are proud to be a sponsor of one of the largest conferences in the Nordics for translators and interpreters, and look forward to meeting some of the 8,500 professional members of our network and also making new connections at SLAM!


TRANSLATOR-TJÄNST
Since Translator-tjänst was founded in 1997, the agency has translated texts and websites for companies, government agencies and individuals in many languages. We work with authorised translators or highly professional and experienced translators who always translate into their native language.

We take great care to choose the right translator for each project given that texts can differ and require specific expertise. Thanks to our long-standing relationships with our translators, our clients can count on us to always guarantee this. We also provide proofreading services for texts in all languages.

Our business concept is to provide high-quality translations at the best possible price.
Translation is about trust and confidence both in the work clients entrust us with and in on-time deliveries as agreed.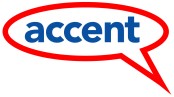 ACCENT SPRÅKSERVICE
At Accent Språkservice, our focus is on our colleagues and clients alike. Win-win-win is a must for us. Respect for our providers, our clients and our languages drives us and keeps our inbox full. Specializing in the Nordic languages, we have the privilege of translating everything from the acceptance speeches of Nobel laureates to the latest medical breakthroughs. Higher education and research are two of our specialities, with many of Sweden's universities as our customers. Technically challenging texts: you bet. Popular science material requiring a creative touch: pleasantly often.

We know our providers choose us as much as we choose them. Isn't that how it should always be?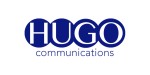 HUGO COMMUNICATIONS
HUGO communications is a language services company based in Berlin. With more than 20 years' experience in the industry, we specialize in translations and other language services for business. Our in-house focus is on texts from German and the Scandinavian languages into English, while we also meet our clients' growing needs for other language combinations through our well-established international network of translators.


LANGUAGEWIRE
We are committed to providing our customers with a high-quality product delivered on time by our highly-skilled translators. Both our customers and translators know that LanguageWire works with a cutting-edge IT profile and employs talented, professional people – making us easy to do business with.

For most of our customers we have established specific teams of preferred translators, where the same team of translators always deliver translations for that customer. This approach enables our translators to become experts in the areas in which our customers operate and as a result improves translation quality through a consistent use of terminology and also creates transparency between our customers, our translators and ourselves.

LanguageWire offers translation, proofreading, text editing, copywriting, transcription and other linguistic products. We work with most language pairs, and especially with English, German, French, Spanish, Swedish, Danish, Norwegian, Dutch and Finnish.

We can handle a wide range of work areas and our customers and translators understand that we work with sophisticated IT tools, an advanced online platform and employ talented, professional staff.

We want you to enjoy working with us and our job is to ensure you can work effectively and efficiently at what you excel in, namely translating! We take care of the rest.

DELINGUA
Delingua Oy is one of Finland's leading language service providers. We are based in Helsinki, but our customers are global. We help organisations grow their international business by providing translation, localization, interpreting and language training services. Our mission is to be our customers' most important partner in all their language service needs. We offer a range of language solutions for various industries. The main focus of our customer service is to always find the right solution for each language service need.

Our customers are both Finnish and international companies of various sizes, who need professional translations for their industry-specific texts. We translate a wide variety of text types, ranging from IR and corporate communications to marketing materials and from software localization to legal documents. Our customers especially value our customer service, punctual deliveries and translation quality.

We could not achieve any of this without our excellent team of internal and external linguists and other language professionals. For us, cooperation is the key: we employ dedicated translators who enjoy working with us, as teamwork is the best way to provide our customers with added value. We work with most language combinations, but most commonly with English as the source language. In addition to our two in-house linguists, we employ hundreds of freelance translators globally. Currently, we are especially looking for new translators and editors for all Nordic languages. Are you the translator our team is looking for?

For more information about our services, please visit www.delingua.fi