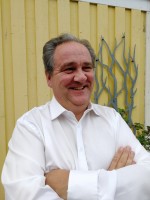 Yves Gauthier was born in France, near Lyon, in the heart of the Beaujolais wine district. After a master in economics in Caen, he specialized in EU matters at the College of Europe in Bruges, Belgium.

He moved to Sweden in 1987 and began
teaching French to the employees of Swedish companies in Gothenburg, eventually starting his own business in this field. Over the years, translation became a natural part of his activities and he became an authorised translator from Swedish to French in 2006.
Now he's also an authorised interpreter and works exclusively in translation and interpretation.

Yves joined the board of the Federation of Authorised Translators in 2017.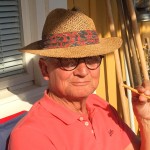 Peter Nerström is a highly experienced and multifaceted photo craftsman. In the early 70s, he was trained at Fotoskolan, legendary Swedish photographer Christer Strömholm's world-renowned photography school. Peter has worked as an advertising photographer in Stockholm, teaming up with various colleagues over the years. Given that his most recent collaborator, Lasse Köhler, was a Photoshop guru, they joined forces to build a studio without a lab for the first time back in 1993 on the premises of Alléteatern, a theatre in Stockholm situated on Narvavägen. Peter was something of a pioneer at that time, and he still is today with his early interest in photography using drones, or "photocopters", as he prefers to call them.

However, his greatest interest, and what he does most of all, is taking pictures of people and events.